The Shaman and the Greengrocer: Revisiting Václav Havel's "The Power of the Powerless"
May 4, 2016 @ 3:30 pm
-
5:00 pm
Humanities Bldg, Room 365,
Václav Havel's idea of "living in truth" has become a catchphrase in discussions of East Central European dissent during the Cold War. Behind this seemingly straightforward idea, however, were many competing ideas about what the truth is, how we can know it, and how we might "live in" it. Havel's own accounts of "living in truth" can be read against parallel works by members of the music underground, including the eccentric philosopher, poet, and novelist Egon Bondy, whose 1976 science-fiction novel The Shaman offers a more mystical account of truth and transcendence. Is the search for truth a civic activity, or a private and mystical discipline? And how might different ideas of truth inflect a dissident's political behavior? Jonathan Bolton's talk will re-examine Havel's landmark essay "The Power of the Powerless" in an attempt to place "living in truth" in its contemporary context and to ask why it might still be relevant today.
About the speaker: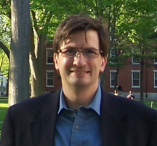 Jonathan Bolton is Professor of Slavic Languages and Literatures at Harvard University, and is currently a Visiting Distinguished Fellow at the Gould Center for Humanistic Studies at Claremont McKenna College. His book Worlds of Dissent: Charter 77, The Plastic People of the Universe, and Czech Culture under Communism (Harvard University Press, 2012) offers a new approach to East European dissent during the 1970s and 1980s, seeking to refine romanticized and idealistic cold-war images of dissidents to consider the complex realities, myriad daily practices, and ironic attitudes that shaped political opposition to Communism. Bolton pays particular attention to dissidents' own writings – diaries, letters, and essays – to understand why many intellectuals rejected the label "dissident" and sought a more textured and complicated account of their own activities. Worlds of Dissent won numerous prizes and was named a Foreign Affairs best book on Eastern Europe and the Former Soviet Republics for 2012. Bolton also translates Czech fiction and poetry, and is the editor and translator of In the Puppet Gardens: Selected Poems, 1963-2005 (Michigan Slavic Publications, 2012), a collection of work by contemporary poet Ivan Wernisch.