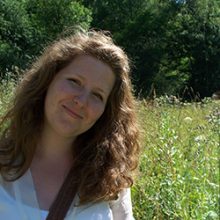 When a country experiences genocide, is talking about what happened the best way to heal from the past? Why is it important to preserve the memory of what happened and the lives that were lost for future generations?These complicated questions regarding the preservation of memory are discussed in Lydia Roberts' interview with Marianna Yarovskaya, director of the documentary Women of the Gulag, for the Los Angeles Review of Books. Roberts, a PhD student in the Department of Slavic, East European, and Eurasian Languages and Cultures at UCLA, recently sat down with Yarovskaya after a screening of her film, which is currently a contender for the 2019 Oscars in the Documentary (Short Subject) category.
Women of the Gulag is a documentary that interviews six women who are the last known surviving group of Stalin's Gulag labor camps. These women, now in their eighties and nineties, share their stories and act as living witnesses to the Gulag memory preservation in a world where many individuals positively memorialize Stalin.
As Roberts explains in the interview's introduction: "Stalin's popularity often serves as an indicator of other problems in contemporary Russia. For example, positive memorialization of Stalin seems incompatible with truthful accounts of the Soviet system of mass imprisonment known as the Gulag. In Women of the Gulag,Stalin worship is placed in opposition to the fight to preserve and disseminate the memory of Soviet repressions, terror, displacement, torture, and death. The women who provide their memories for the film are very old and very fragile, but their living witness counters the tales spun by the people standing by Stalin's grave, who have convinced themselves (perhaps) that he couldn't have known what was going on around him."
The full conversation between Lydia Roberts and Marianna Yarovskaya can be found on the Los Angeles Review of Books website.